SAP has decided to change it's logo…The new logo started to be appering on "SAP Home Page" (http://www.sap.com) and official "Twitter" account (https://twitter.com/sap)

You can find the new logo below ;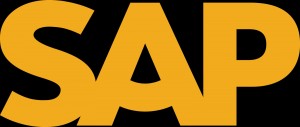 Usually SAP uses blue as color and shape of the formal logo but new color is orange now and the called it GOLD.
You can find the historical logo of SAP in below picture ;
Also the strange thing is no formal information from SAP but i could find the following info on SCN side ;
Yes, we have evolved our logo to signal the transformation
of our company. The new logo focuses on the essentials and features SAP Gold.
We've been using SAP Gold for years (14+), and we're excited to bring it into
our logo. It makes SAP very distinctive among the "sea of blue" logos that
represent technology companies.
And yes, the logo was released quietly – to employees and as a
"soft launch" in advertising in North America. As Kaille points out, for now
you can see this in our social media channels and on sap.com, but expect to
hear and see more when we launch the logo and brand system more widely in
January.
-Costanza Tedesco,
SVP SAP Brand Experience