You can use the "sapcontrol" command for various operations and informations on SAP HANA systems with assigned FUNCTION switches.
If you encounter corruptions in row store tables consistency check reports like "pointing to free variable part found;rowid=xxx;
offset=8;typeid=37;ext_rowid=xxx" then you should check the following OSS note and the steps which we completed.
If your – HANA - SYSTEM user's password is lost, then we can reset the password for this user as operating system administrator with starting the "index server" in emergency mode.
If you want to enable AUTOSTART option for your HANA database after a server reboot situation then you can do it with editing the following file…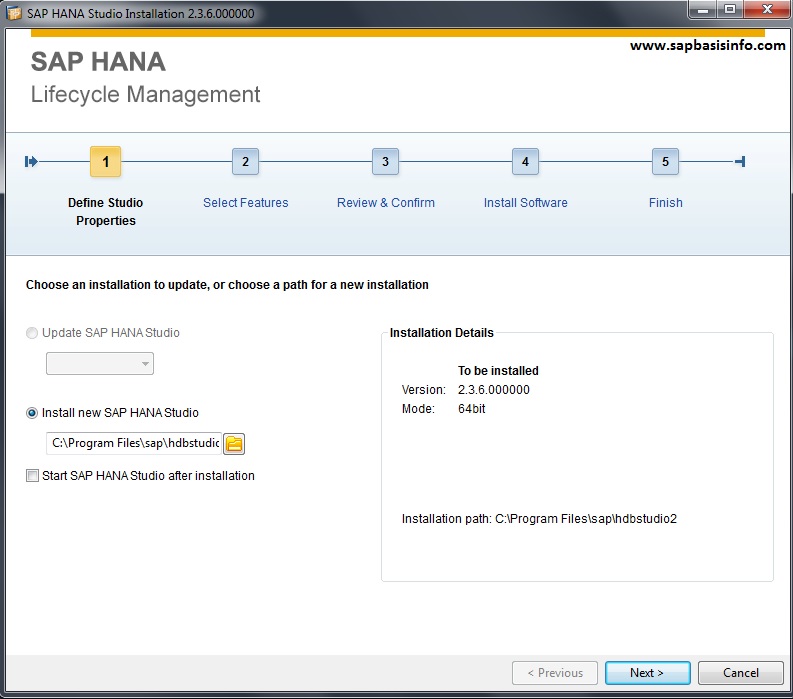 You can easily install "SAP HANA Studio" in this article , just follow the steps…
If you have a valid user ID from SAP then you can download "SAP HANA Studio" from SAP Service Market Place with the following address
SAP provides a trial instance of HANA Cloud and you can be used for learnind porposes.If you want to discover new SAP HANA Cloud Platform for free then you can create a trial account with the following steps easily…
You can find the TCP/IP (Transmission Control Protocol/Internet Protocol) ports for HANA system in this post.
If you are wondendering of your SAP Suite system's "Memory and DB" size transformation after a HANA migration operation then you should implement the following OSS notes and execute the SAP report "/SDF/HDB_SIZING" to get these detail informations.
You can install the HANA on SUSE linux OS system accordingly this post easily , just follow the screens and check the remarks…
If you want to implement or migrate your SAP system to a new HANA system then first thing you should do is checking the hardware certified situation , to do this , you can use the below updated SAP official web site.
After the BW version 7.3 SP5 we can run SAP BW on SAP HANA platform , before migrate our SAP BW to new HANA platform , SAP recommendation is using the following new ABAP sizing report to calculate new machine specifications.
If you want to download "SAP HANA Edition 1.0" or "Support Packages and Patches" then you can follow the below steps to get those files and get some summary information regarding "SAP HANA Server Installation Guide" document.